SIMPLE MEZZANINES – WHAT'S IN A NAME?
Mezzanine floors are SIMPLE lightweight structures which are designed to create further storeys within existing buildings. There should be nothing daunting about procuring a BRAND NEW mezzanine for your existing or proposed premises – Simple Mezzanines make the entire process SIMPLE!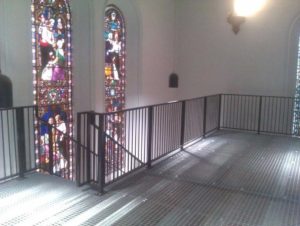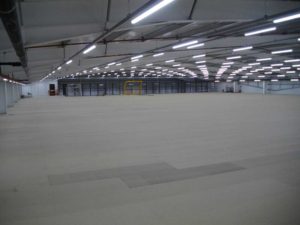 Simple Mezzanines assists you throughout the mezzanine procurement process – from initial quotation through design, delivery and installation – we can also make the application for BUILDING REGULATIONS APPROVAL should you wish. This is what we do – we manufacture and install mezzanine floors throughout the UK and further afield and we do so in a SIMPLE, UNFUSSY MANNER from start to finish – our name says it all.
What a fantastic company! From design to completion al members of the Simple Mezzanines team have been reliable, helpful, honest, professional and above all else they have provided value. We were so happy with Simple Mezzanines in the first job they completed for us that they have just completed a second mezzanine at our premises and once again we couldn't be happier with the result. Big thanks to Bob and Graham and his installation team for their effortless execution on both jobs!
Crowbond Wholesale Fresh Produce,
Greensafe have a long, well established relationship with Simple Mezzanines, having installed their mezzanines in our existing and former premises. They are professional, courteous and provide an excellent product and service – attributes which reflect Greensafe's goals and expectations!
Greensafe Intelligent IT,
We are happy to recommend Simply Mezzanines because they are; Professional, Punctual and excellent at communication. This is rare and allowed us to plan around a project that had a huge impact on our site. The guys were helpful and keen to help with unforeseen issues and their standard of work was very high. It was a pleasure dealing with this organisation and I would highly recommend them.
A Bakr, Museum Manager, Wyre Forest District Council
When Quest Logistics have needed to utilise the vertical space within our various workshops, we engaged Simple Mezzanines to provide the new mezzanine installations we require. The personnel are pleasant and helpful, and they always provide us with the quality product and service we demand, so our relationship is solid and enduring!
Nick Barber, Quest Logistics
Having attempted to seek initial advice from a few suppliers – most of whom appeared disinterested, Simple Mezzanines were a pleasure to deal with. As a consequence, we placed an order with them for a 500m floor, and the quality was sufficiently excellent that we placed another job with them in 2018 for a much larger multi-tier floor!
Roy Firth, Torque Logistics
When we secured a new unit, Simple Mezzanines were the obvious choice – they were competitive and attentive – everything was done at our pace rather than theirs which was a real relief to TRS! We'd be quick to use them again when the need arises.
Gareth Morgan, Finance/Commercial Director at Total Rental Solutions
SIMPLE MEZZANINES have done an excellent job for us. They offered a quick & flexible quote. Came out to survey and after discussion, were able to re-design a better solution. They were proactive and easy to deal with from start to finish
Jim Ibbetson, Managing Director at Workhaus Projects Ltd
FILL IN THE SIMPLE ENQUIRY FORM HERE TO GET STARTED