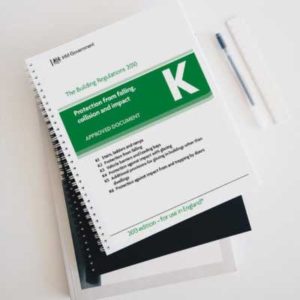 WHAT DO I NEED TO CONSIDER?
Whilst most mezzanine floors are fairly small and typically utilised for extra storage space within existing premises, there are circumstances where measures need to be taken to allow employees, visitors and emergency services personnel to be protected from danger in the event that a fire or some other hazardous incident occurs within the premises and these measures APPLY TO ALL MEZZANINES:
ALL mezzanines must have a smoke and fire detection system installed to the relevant standard to cover the structure, sounding alarms in the event of fire and allowing persons working on or beneath the floor to evacuate quickly – typically the system would be installed by your electrical contractor whilst they install lighting as required (remember that the area below the new floor will be dark and require illumination, whilst the area above will likely need existing lighting to be modified).
YOUR ELECTRICAL CONTRACTOR WILL LIKELY ADVISE YOU AND CARRY OUT THE WORK
Lighting above and below the new mezzanine will need to have adequate emergency backup incorporated so that in the event of power failure or smoke build up, a clear route to safety is illuminated.
YOUR ELECTRICAL CONTRACTOR WILL LIKELY ADVISE YOU AND CARRY OUT THE WORK
Travel distances must be considered and not exceeded – Building Regulations include requirements which must be met in order that escape from mezzanines can be effected quickly and safely and we will advise you on number and location of staircases following site survey.
Submit the form below to us and we will be in touch with you.