Interested in Installing a Mezzanine Floor?
When it comes to installing a mezzanine floor, Simple Mezzanines are a well established and trusted supplier.
Our experience and expertise can be yours for free when you engage us to design, manufacture and install your new floor.
The image shows us installing a mezzanine floor, which we originally built some years ago. We were recently asked to dismantle and re-build the mezzanine floor at the client's new premises.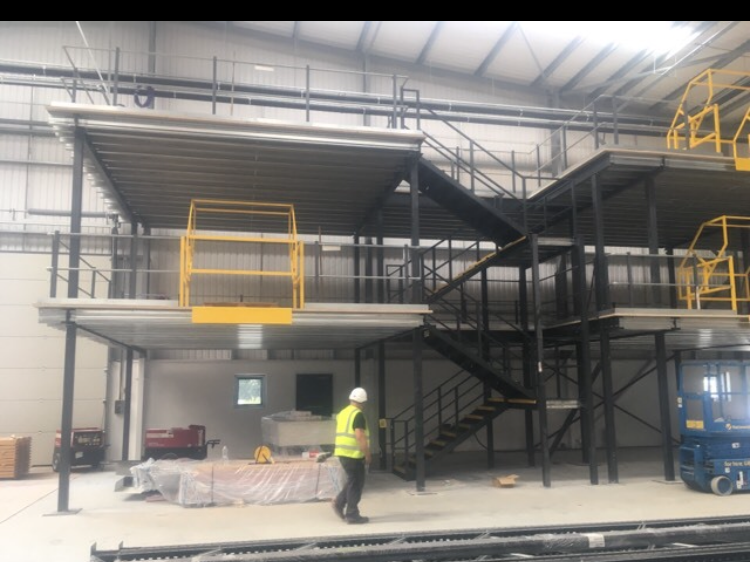 All we had to change was the decking, since the installation was still pristine and had stood up to the rigours of daily use very well.
Take a closer look at the picture… The stair serves two separate sides of the floor and is located to allow travel distances from each level, so that the reaches from each side is minimised.
Related Blogs